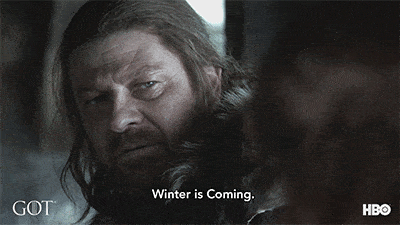 AlixPartners LLP cautions, "Auto Suppliers Have a Critical Window to Take Action Before the Slowdown." The preface:
It may be spring in North America, but for the automotive industry, winter is coming. The industry is on the cusp of a potential cyclical slowdown, which is compounded by changes in technology and evolving consumer preferences. For automotive players—particularly suppliers—it's critical to start examining worst-case scenarios in their planning and taking decisive action today to ensure that they can ride out the storm.
Storm? What makes Alix think one is imminent? For starters, we're due. We're due for a recession and when it comes, it'll hit the cyclical auto industry hard. Second, technology. You're either dumb or living in a cave if you haven't noticed that every OEM is focused on what Alix dubs the "C.A.S.E." ecosystem — connected, autonomous, shared mobility and electric cars. IHS Markit recently projected that fully electric vehicles will account for 7.6% of US vehicle sales in 2026. Per Axios:
"By 2023, IHS Markit forecasts 43 brands will offer at least one EV option — this will include nearly all existing brands as well as new brands entering the market — compared to 14 brands offering EVs in 2018."
As we've discussed previously, that will have a devastating effect on the supply chain as parts critical to the combustion engine are no longer necessary. EVs require a fraction of the parts that combustion engine-based vehicles do. And, then, finally, Alix predicts this:
Overall, leverage among suppliers is still low compared to the financial crisis, but 2018 saw an increase, with a few large suppliers piling debt on top of weaker EBITDA. Several have already seen credit downgrades, earnings misses, or revisions to their earnings projections for 2019. The coming volume declines may leave some vulnerable suppliers unable to cover their debt—leading either to balance-sheet restructurings or more chapter 11 filings. Strong demand covers up a lot of issues, but in the current market, even a small drop in demand will have a dramatic impact on a capital intensive sector like automotive.
Coming volume declines? What is Alix referring to?
WANT TO FIND OUT WHAT ALIX IS REFERRING TO? FIND OUT BY SUBSCRIBING HERE, DISRUPT THE COMPETITION WITH PETITION.